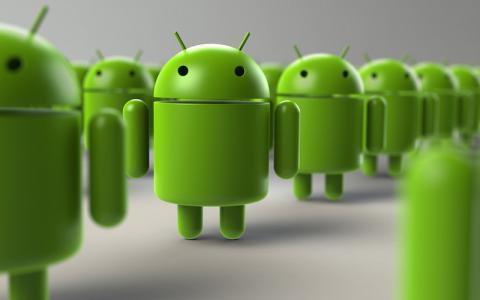 By Shopr, published 2015-11-26, last updated 2015-11-26.
Androids are taking over the world.
No, not those robotic drones, but the phones and smart devices running Android, the software operating system created by Google and given away for free. Those ubiquitous electronic companions constantly calling for their owners' attention these days.
Three years ago (a lifetime in the mobile age), you'd need to shell out in excess of S$600 (non-contract price) for a reasonably 'high-end' smartphone at the time. Today, $300 would get you a very decent phone of similar calibre.
The reason, among others, has been the rise of Chinese phone manufacturers, practically all of whom are making phones running on the Android OS. Leading the pack is well-known and some say Apple imitator, Xiaomi. Hot on the heels of Xiaomi are rising stars Oppo and OnePlus. Add on to these vanguard, established telecommunications and computing hardware makers like Lenovo, Huawei and ZTE, and you have a field full of very capable mobile phone manufacturers. Yet, even more waves of Chinese upstart brands are appearing, some with, shall we say, rather interesting names :- Doogee, Leagoo, Cubot, Meizu, Elephone and so on.
These Chinese smartphones brands are eating the breakfasts and lunches of traditional Taiwanese, Japanese and Korean phone makers HTC, Sony, Samsung and LG. Will they eventually take their dinners as well ? Time will tell. Meanwhile, we consumers can enjoy our buffet of low-priced but very capable mobile devices.
Now, not all of these Chinese brands are available from telcos in Singapore. And not every brand has a formal local retail / distribution presence much less a service/support centre in Singapore. Some makers seem to keep a low profile despite having offices in Singapore - Lenovo, for example, has a minimal retail presence. Yet, some sellers indicate local manufacturer warranty for their Lenovo smartphones. OnePlus too has a local presence but refuses to go mass market, choosing to keep its 'social' invite-only marketing strategy.
So what should one consider when buying a phone to use in Singapore?
There are many ways to buy a phone for use in Singapore. I'll focus mainly on buying a Chinese brand phone online from a Singapore-based seller or an overseas seller. Here we go:
1. Service and support - what kind of warranty comes with the phone?
The most assuring warranties are those from the manufacturer. It should come from the Singapore branch and support centre, otherwise you may have to ship it to their overseas offices.
Next are the seller warranties, which are given by the seller / retailer. If there's a physical shop, you can send it down in person and get a direct assessment / response. Some Chinese brand phones sellers in Sim Lim Square fall under this category. Even if an online seller does not have a physical storefront, it can still offer its own warranties through a local Singapore mail-in support or collection centre. ValueBasket seems to operate on this model.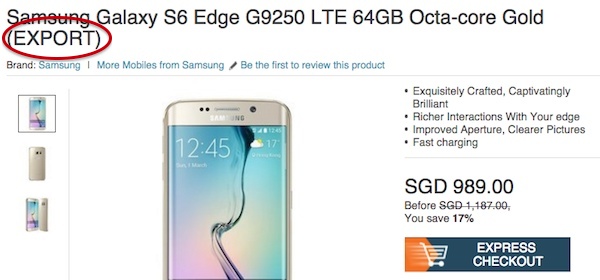 When the warranty offered is overseas(country of the seller) only, as in the case of Amazon and most China / Hong Kong retailers, it could be a logistical hassle and costly to service the phone. Some overseas sellers on Qoo10 offer free return shipping (you only pay the forwarding to them). This is the exception rather than the rule though - I've only seen it offered by some Korean Qoo10 sellers. If you prefer to buy from Singapore-based phone sellers, you should also try Qoo10.sg and Lazada.sg.
Note that there are many 'export' phone sets being sold online by Singapore sellers too. These come with practically no warranties. Unless you see a minimum guarantee of say, 7 days exchange, you might want to give these a miss. Otherwise, a dead-on-arrival(DOA) phone that a seller refuses to exchange or repair can be an extremely costly paperweight. The only exception I would make to this rule is if I'm buying a really cheap low end phone (like a Nokia 101/102/10x :)) or if the pricing offers substantial savings. But caveat emptor, if an item's pricing is too good to be true, it probably is.
2. Is it new or refurbished or used?
You should always double check whether an item you're purchasing is new, refurbished('refurb' in short) or used. This is especially important when buying online - the status of the phone you're eyeing might just be a few non-descript words buried under a mountain of promotional text and colourful photos.
Under the category of refurbished products - there's also a distinction to be made between manufacturer refurbished and seller / third party refurbished. Ideally, refurbished items should come from the manufacturer. Apple is a company that regularly refurbishes and resells its returned products. Its refurbished product prices are still close to those of new ones, and yet items sell out fast attesting to the quality of its refurbishment.
Another potential gotcha you should look out for is the warranty of refurbished products. Most refurb items come with shorter and limited warranties, sometimes as short as one month. Apple again sets the bar high with the same or very similar warranty terms (typically one year coverage) as its new products.
3. How trustworthy is the seller?
On most online retail platforms, you can view reviews of products and usually the merchant itself. Always try to suss out the reliability of a merchant from its seller profile/account if possible. On AliExpress, the seller rating consists of two figures - the absolute number of positive ratings in the recent past, and the the ratio of positive ratings over total ratings. The higher the numbers for both, the better. The diamond icons in the sample image corresponds to the number of positive ratings.
Another marker of trustworthiness is the availability of a physical store. While there are many good sellers who operate with no bricks and mortars stores, a merchant with a physical store tends to score my initial confidence. There are many such sellers on Qoo10. Some 'shops' are more like walk-in warehouses located in industrial/commercial buildings - good enough for me to visit and collect my purchases directly. Free self-collection - no shipping charges, no hassles of waiting for or missed deliveries, what's not to love?!
4. How are the reviews of the product?

A popular phone model will see many reviews on the Web. Here, however, I refer to reviews posted on a retailer's product page itself. This is an important factor for deciding whether to buy from the specific phone from the specific merchant. In general, I always look out for negative reviews. Most positive reviews that are short one-liners (you'll see many on Qoo10) are given less weight than a negative review that is descriptive and detailed. Of course, some negative reviews are unwarranted or should be downplayed - example, complaints that are non-product related such as (occasional) slow deliveries, buyers' own mistakes, etc.
5. Does the 3G/4G technologies and frequencies work in Singapore?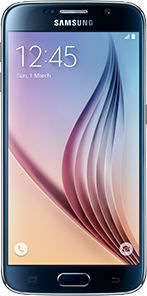 This is one of the most critical factors and decides whether you actually get to use 4G speeds or not.
A note about 2G first: The old 2G GSM technologies tend to work without fuss. Unless you work in remote areas(with potentially bad coverage) and need to make traditional mobile calls and send/receive SMS message frequently, you needn't worry about the 2G side of things. In fact, Singapore's Infocomms Development Authority (IDA) has mandated the phasing out of 2G technologies by early 2017. This means your old feature and other 'dumb' phones (think Nokia 101) are going to stop working when the time comes. The only remedy will be to get a 3G/4G phone. So you should focus on the 3G/4G side of things.
A proper discussion of 3G/4G mobile technologies deserves a full article by itself. For now, just focus on 2 things - LTE variant or 'flavour' and frequencies:
(a) FDD or TDD:
Of the two variants of LTE (FDD and TDD), all Singapore mobile operators use the FDD flavour and there is no TDD-LTE in public service at this time. If you use a phone with only TDD-LTE in Singapore, it will 'step down' and operate at 3G speeds. In other words, you effectively have just a 3G phone and will miss out on 4G speeds - at least, until TDD-LTE is deployed in Singapore.
Dual mode FDD/TDD LTE phones do exist - HTC's One M9 and Samsung's Galaxy series (since the S4) are dual mode. Surprisingly, so is the very affordable Meizu M2 Note (make sure you get the M571 model and not the M571U). With these phones, roaming to countries using TDD-LTE only/mainly (like China and India) would enable you to continue surfing at 4G speeds.
(b) Frequencies (or Bands):
Besides the FDD vs TDD variants, you also need to know what different frequencies (called 'bands') your phone is capable of connecting on. Different telcos operate their 4G networks on one or more bands (two or more telcos may operate on the same bands). If this is confusing, just know that, ideally, your phone should operate on all the bands used by all operators.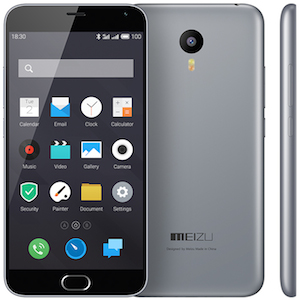 Based on the current network status of the 3 Singapore mobile telcos (M1, Singtel and Starhub), the key 3G/4G tech requirements in choosing a phone for use in Singapore are:
It must support UMTS WCDMA (and very preferably also HSPA which gives higher so-called 3.5G speeds).
It should operate on 3G frequencies of Band 8 (900MHz) and Band 1 (2100MHz). 3G is often a fallback for 4G LTE, so your phone should really be capable connecting to both of these bands.
It must support FDD-LTE. A phone that also has TDD-LTE is a bonus but not critical unless you travel to China and/or India often and want to roam on 4G.
It must operate on at least one of Band 3 (1800MHz) and Band 7 (2600MHz) - preferably both. Additionally, Band 8 (900MHz) is good if you're using or intend to use Singtel.
Quite simply, get a mobile phone that operates FDD-LTE on Bands 3 and 7, and you're good to go for the next couple of years. If you change operators when your contract expires, the same phone will still get good 4G coverage with your new telco.
6. Is the Android/OS version internationalized and with Google Play store?
Phones bought from China may run the Chinese local versions of Android (a.k.a. phone manufacturer skins) - these typically do not have the Google Play store. While the OS might support switching to English in the interface, the updates could continue to be with the local Chinese versions and thus continue to exclude Google Play store. Make sure to read the description of whether Google Play is installed in their Android versions. Some phone makers already make "international" or "worldwide" versions (that include Google Play) for selling to overseas buyers. Ideally, one should buy these brands/models as the software upgrades will continue to be international versions.
In other cases, some sellers take the local Chinese versions and "root" the device to manually install Google Play. Depending on how this is done, it could potentially lead to problems like security holes or Google Play being wiped out when the OS is later upgraded OTA(over-the-air), i.e. from the manufacturer's servers.
Generally, we should prefer the first case - an internationalized or, even better, ASEANized/Singaporeanized OS.
Summary and what's next?
In conclusion, buying a new Android phone online isn't as daunting as we might think. As long as we do our checks on the products and sellers, we can make informed purchasing decisions and reap the savings and benefits of buying online and get our hands on an up and coming Chinese phone or other established brand phone.
Aside from the above, there is talk of an upcoming (fourth) mobile operator licence being issued by IDA. What will their 4G or other mobile technologies be? and what operating frequencies will they work on? Stay tuned... :)
Notes and acknowledgements: Brands mentioned and images used are trademarked and copyrighted to respective owners. "Android army" main image originally from Rob Bulmahn