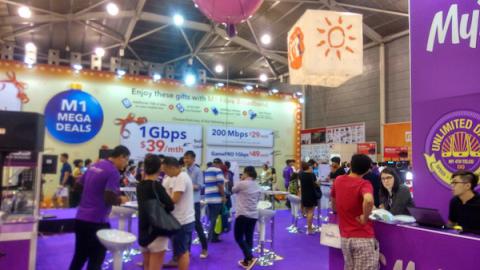 By Shopr, published 2015-11-27, updated 2015-11-27.
The year-end IT and tech show exhibition is here again from 26-29 Nov 2015 and located at The Expo Halls 5 and 6.
Don't forget to visit if you're looking to buy IT gadgets like notebooks, tablets, phones, printers, monitors and console games. Exhibitors run the gamut from telcos (M1, SingTel, Starhub) promoting their broadband and mobile packages to Microsoft showing off their latest XBox consoles and accessories, to major IT/PC retailers (Challenger, Newstead, Epicentre) and major furnishing/electronics stores (Best Denki, Courts, Harvey Norman, GainCity).
So what's more interesting this year? PMDs. PM-what? Personal Mobility Devices! Yes, kick scooters, e-scooters i.e. electrical mini stand scooters, and e-bikes. The popularity of e-scooters are taking off in Singapore. With an ever-growing population and congested public and private transportation, more and more commuters are turning to PMDs for short trips and intra-town travel. Some are also using them for leisure.
There are at least four sellers of PMDs here at SITEX 2015 at The Expo. Below are my very brief reviews of some of them.
The biggest space taker seems to be Mobot (company: iZest) who say they're the biggest escooter retailer in Singapore. One of their models, the Mobot Sport, is claimed to be "the most economical vehicle in history". Do their claims hold up? I don't know but if you're thinking of buying an e-scooter, make your way down to their big booth at SITEX at The Expo where there's a small 'circuit' for you to try out their e-scooters - smart move (no pun intended :). Mobot is also having a Qoo10 Black Friday promotion now (only 9 pieces left as at 10pm, 27 Nov) so you might want to check out the prices and very detailed specifications online first.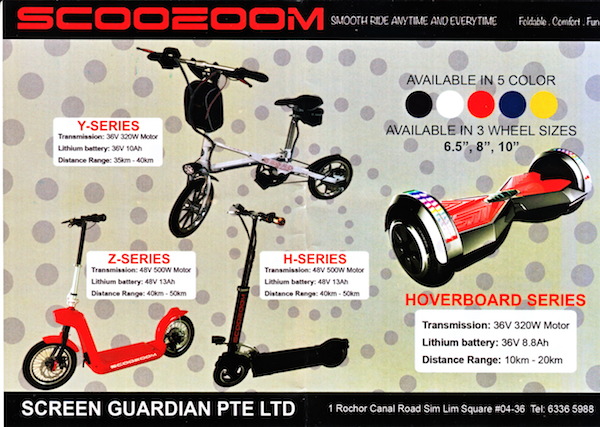 In a more modestly sized but popular booth is Screen Guardian (the booth owner is Amconics) from Sim Lim Square which carries the Scoozoom brand of e-bikes, e-scooters and hoverboards. What caught my eye was their e-whatevers' impressive travel ranges - the smallish (but relatively heavy at 15+kg) H-series e-scooter is claimed to cover 40-50km on one charge! Quite unbelievable - I did not have time to question the staff on this but maybe you want to find out more about how they arrived at that figure if you intend to buy one.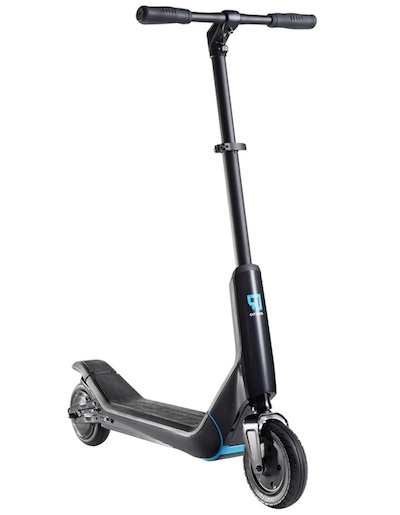 In another small booth is the unassuming PMD brand called Citybug. This is a brand that the booth attendant told me is HQ'ed in Germany with manufacturing done in China.
Citybug has only one model - the Citybug 2 which weighs in at 12.5kg(incl. battery), runs up to 18kph with a per charge distance of 15 to 20km. The innovative features are its handlebar (and steering tube) push-pull control for speeding up and slowing down, and its ability to self stand using the front part of the deck tilted down by pulling the handlebar+steering tube back. The push-pull control mechanism is apparently more intuitive and ergonomic than other traditional handlebar twist / button controls. Give it a try when you're there.